Big Red Bus Websites - Camden
An accounting website. On budget and on time.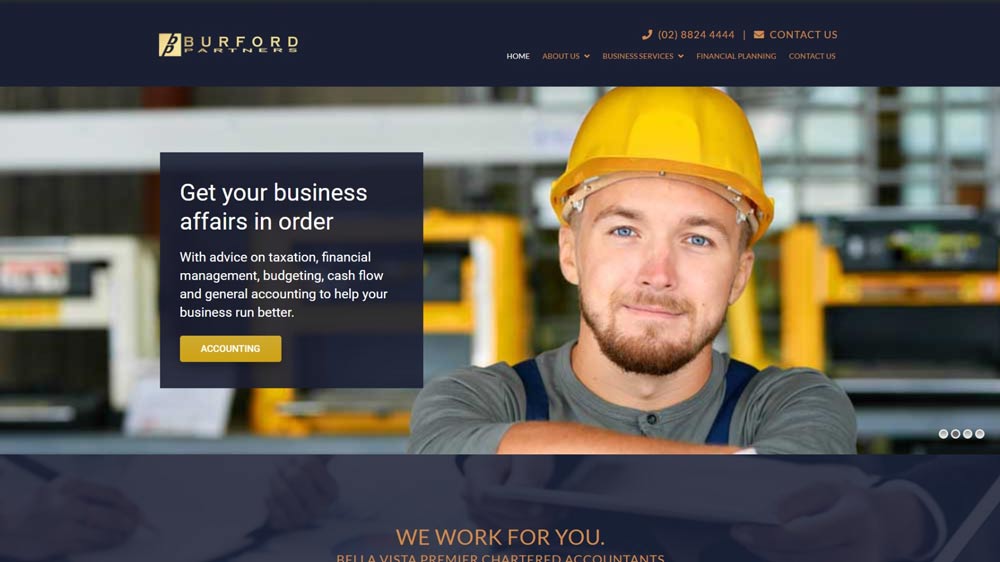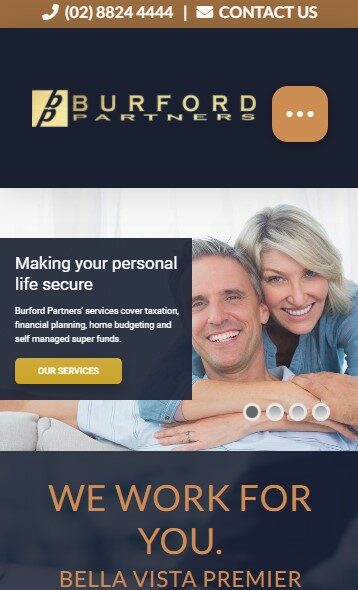 Chartered Accountants, Burford Partners has relied upon this profile website to publish information for current clients as well as attract new clients.
Copy content needed to accurately reflect the legislative requirements surrounding Financial Management and general accounting services. Also important to the client was the ability for readers to easily download the monthly newsletter.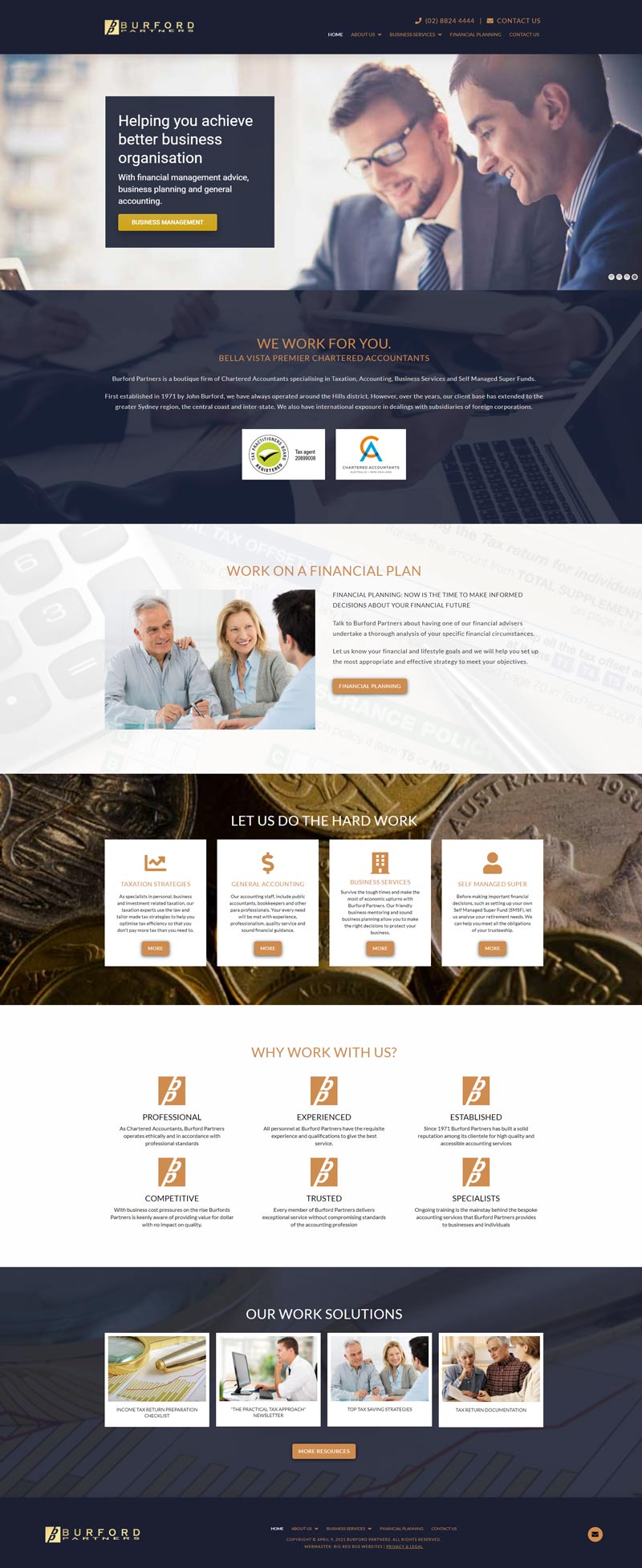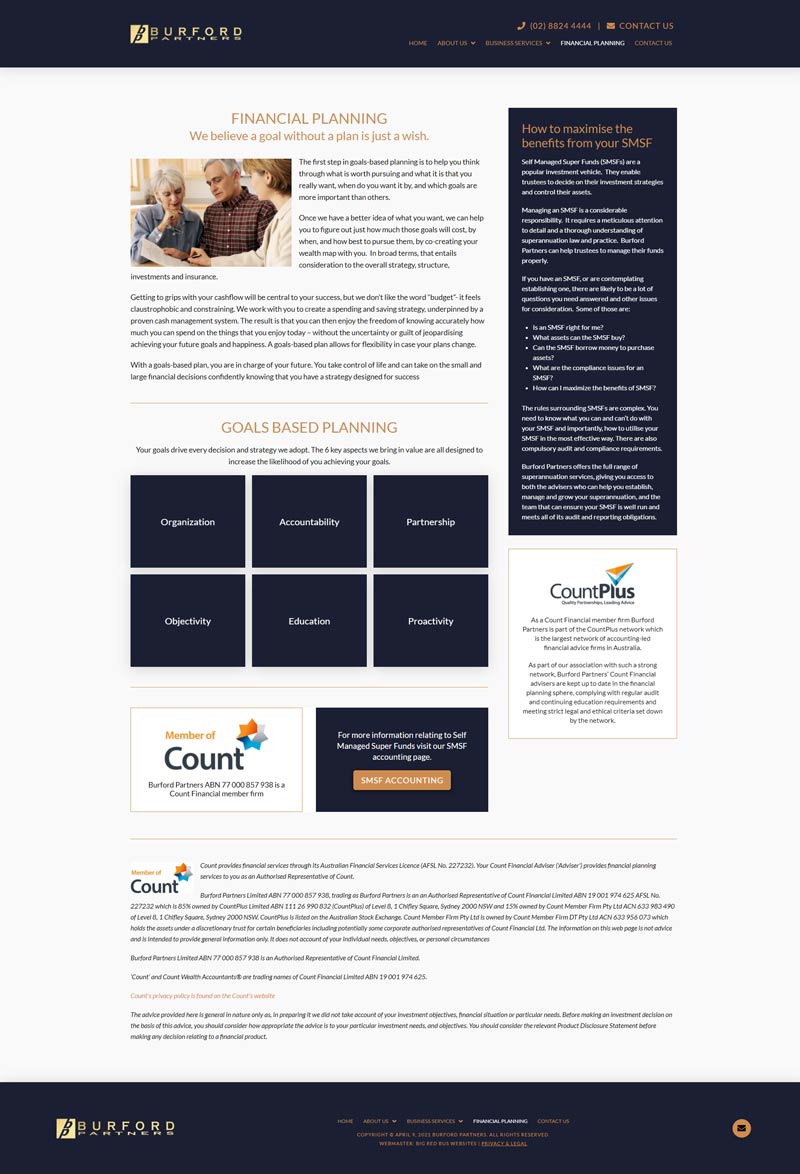 Burfords Partners Website Features
WordPress Publishing Platform / CMS
Flywheel Managed WordPress Hosting
Themeco Pro Theme & Website Builder (Drag and Drop Editor)
Unique Layout and Content
Blog / News