Big Red Bus Websites - Camden
Get onboard with a new website design
Big Red Bus is a family owned website business located in Elderslie, New South Wales. While most of our work involves designing and developing websites, we also create such marketing tools as brochures, leaflets and email marketing campaigns.
These days, our websites are designed to be fully responsive, automatically resizing to fit all devices, from smart phones to desktop computers.
Our preference is to build our websites using the WordPress platform which we believe offers our clients reliability and safety as well as giving them an easy to use content management system with valuable added benefits.
Big Red Bus Websites - Camden
Web Design Testimonials
Since 2008 Big Red Bus Websites has been working hard to improve the business performance of our clients. Here is what some of them have to say about us.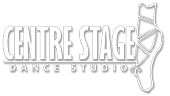 We are so pleased with our current website. It looks great, it does everything we asked for and it is so different from our competitors.
---
April

Over the last decade or so I have moved factories and needed three websites, marketing ideas and new signs. You're always there for on the spot support.
---
David & Lois

Over the years I have increasingly relied on Big Red Bus to create and manage websites, design logos and be there for the many continuous updates.
---
John

Burford Partners has needed two websites over the years to inform our clients and publish our newsletter. Big Red Bus always delivers.
---
Greg Burford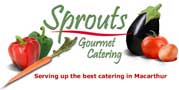 Our website has been instrumental to the success of our catering business and our clients are always telling us how easy it is to use.
---
David & Lianne

We really appreciate your friendly and helpful service, nothing is ever a problem. We love your design and we love your ideas. Keep up the good work.
---
Dan & Marcea

Professional and reliable service. Thanks for such a great website that really stands out from the crowd. Awesome!
---
Andy
Big Red Bus Websites - Camden
Why choose us to design your website?
Big Red Bus runs on 30 years' mainstream advertising experience in both London and Sydney. Based in Camden, we've been successfully creating and designing affordable websites for mainly local businesses in and around South West Sydney since 2008.
Big Red Bus Websites combine well honed design skills and 'out of the box' marketing ideas with a unique capability to work within your budget.
By keeping our own overheads down, we have positioned ourselves in the web design market as 'affordable'.
Quality in design and integrity in content are our hallmarks. Browse our websites and see for yourself what we have to offer.
Iain's advertising career culminated in London and Sydney on such high profile accounts as Coca Cola, Levi's, Kodak.
Although we can call upon outside expertise when needed, generally all work is done within our own small studio in our back garden.
Big Red Bus Websites is operated, owned and run by a husband and wife team who regard the interests of each client as paramount.
Close Working Relationships
Being a small company, we get to know our clients very well. We understand what they need and we listen to what they want.